Time is Money, Efficiency is Life
T

he Efficient Practice

offers industry-leading consulting, coaching, software and resources that transform and optimize all areas of your financial practice and/or professional business operations, simplify your life and increase the productivity, efficiency and profitability of your firm. The Profit-Driven Architecture (shown below) is a visual way of demonstrating how we approach the operations of your firm.

Our Advisor Network is redesigned with tons of new features, resources and interactive tools. Check it out!

Click here!
Check out this paper on Cloud computing by Adam Stern, founder and CEO of Infinitely Virtual (www.infintelyvirtual.com)
Click here to learn more about our industry leading money-back guarantee.
To Explore Our Growth Efficiency Solutions, Click Here Or, click an area in the box below ↓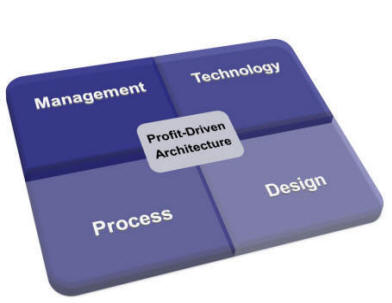 We study your operations to offer specific detailed recommendations on how to increase the efficiency, profitability and value of your firm. Then we make it happen. For details, click any one of the four areas in the image on the left, or click here!
To view a brief video on our consulting services, click here!
Click here for a list of key questions you should be asking yourself
Would you like to have access to hundreds of resources, including forms, spreadsheets, merge templates and much, much more? Click here!